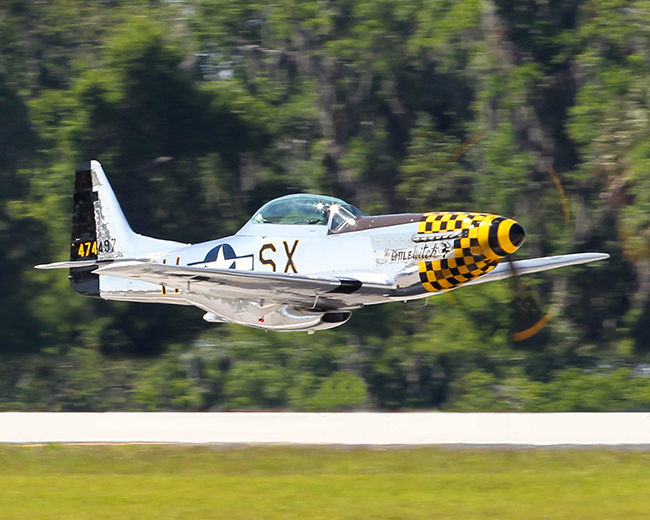 The Little Witch

TF-51D  |  N51LW  |  44-74497
The Little Witch was originally built as a D-Model and was transferred to the RCAF Squadron 420 in 1950. From 1958 through 1979 it went through various ownership until it was transferred to Hunt / Bomberger / Heritage Aircraft and named "Vergeltungswaffe".
In May of 1998 Robert Jepson / Lady Alice Corporation purchased the aircraft where it underwent a three year restoration being converted to a TF-51 by Peter and Richard Lauderback of Stallion 51 Maintenance. Renamed The Little Witch it was repainted to the 353rd Fighter Group, 352nd Fighter Squadron scheme.
The Little Witch was awarded the Post World War II Grand Champion at Sun'n Fun 2003. In 2008, Mr. James Goodwin purchased the aircraft until selling it in 2013 to Ariel Luedi. The airplane is kept at Stallion 51 where it is operated and maintained.
WHAT ARE YOU WAITING FOR? GET FLYING TODAY!
For more information about flying the legendary P-51 Mustang, please contact us below: