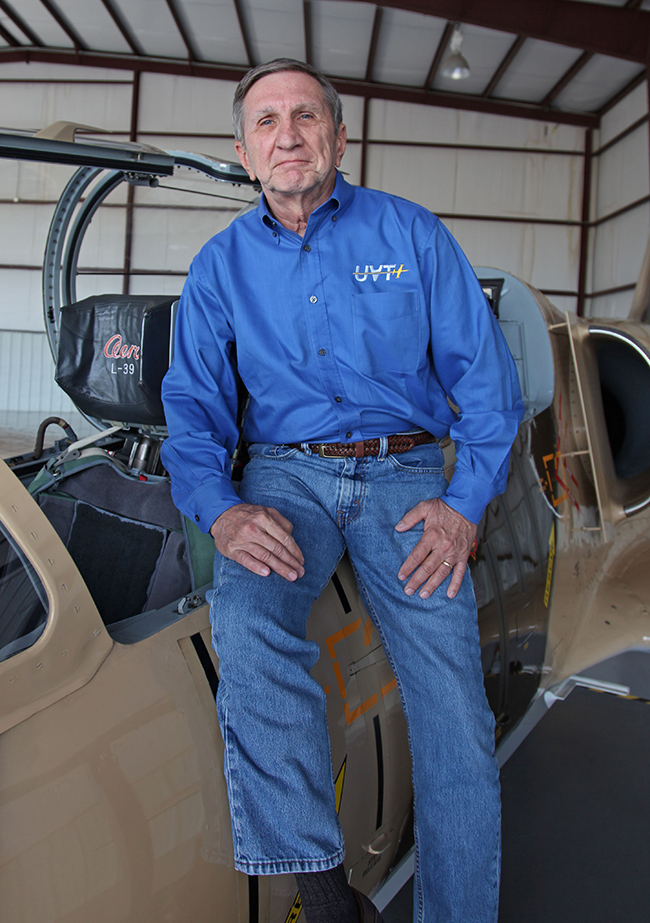 Robert J (Zak) Tomczak
Robert J (Zak) Tomczak is President of Peregrine Defense Solutions. LLC. Peregrine provides consulting services regarding aviation safety program management to a select list of Corporations involved in unique flight operations.
Mr. Tomczak grew up in the northern Wisconsin city of Park Falls. The city's airport was a privately owned 1800 ft dirt airstrip built by a neighbor, which essentially made it in his "backyard". His father owned a 1947 Aeronca Champ so he began his flying career at age 16, paying for flying lessons by washing and waxing airplanes.
He graduated from the University of Wisconsin with a degree in business administration and was commissioned a second lieutenant in the USAF through the AFROTC program.
Mr. Tomczak served as an active duty U. S .Air Force fighter pilot for twenty-six years, retiring at the rank of Colonel. He flew both the F4 Phantom and F-16 Fighting Falcon and held various leadership positions including Operations Group Commander, Director of Operations of the Alaska NORAD region and fighter wing Vice Commander. During his career he also served as Chief Flight Examiner of the Air Force's largest F-16 Wing, Flying Safety Officer, Chief of Flight Safety of the Air Force's first F-16 combat wing and Chief of Safety of Air Combat Command at it's headquarters at Langley Air Force Base Virginia where he was responsible for the Mishap Prevention Programs for the 120, 000 person command flying over 1800 aircraft.
He led numerous Air Force Mishap and Accident Investigations and was awarded the Air Force Chief of Staff Individual Safety Award for his flight safety program management and investigations of F-16 mishaps during the early operational use of the aircraft.
After retirement from the USAF, Mr. Tomczak joined Lockheed Martin Corporation in Orlando Florida where he became Director, International Business Development, responsible for worldwide sales of airborne precision targeting systems. He retired from Lockheed Martin Corporation in 2015.
Mr. Tomczak holds a BS in Business Administration from the University of Wisconsin, a MS in Systems Management from St Mary's University of San Antonio, is a graduate of the University of Southern California Institute of Systems and Safety Management Flying Safety Officer program and is a graduate of the U.S. Army War College.
He has over 3300 hours of flying time and holds Commercial, Instrument, Single and Multi engine ratings.
WHAT ARE YOU WAITING FOR? COME FLY WITH US!