P-51 Wrap on a 2012  Shelby Cobra Mustang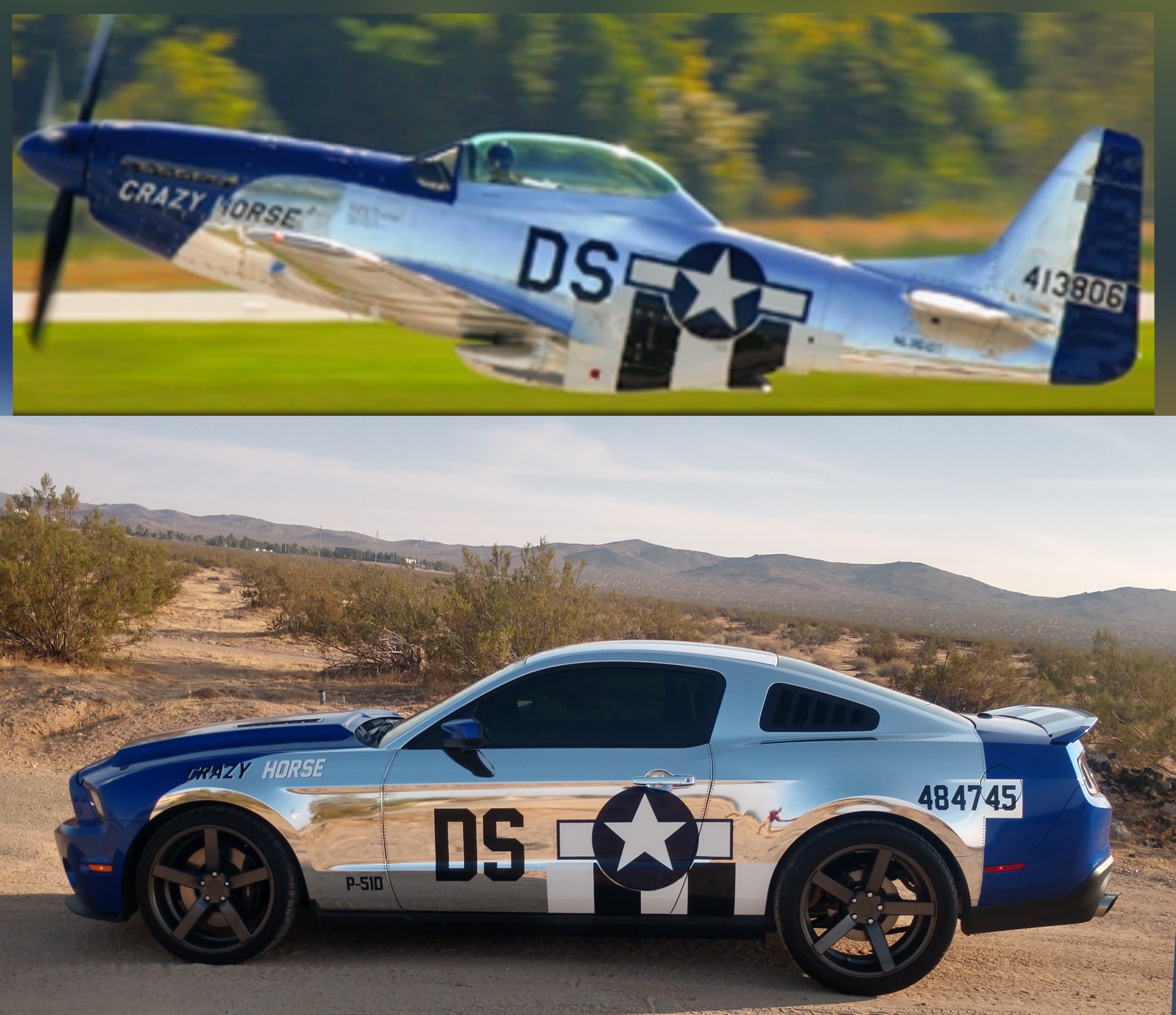 Manny Aranda has always loved the P-51D Mustang, the sound, the sleekness all of its history etc. "I have attended Car shows and seen other Mustangs with P-51 Mustang graphics and they have appealed to me because they look great however, I wanted to link my Cobra up with a real P-51D and not just throw airplane graphics on it. I saw Crazy Horse on the Internet while looking at different P-51's and found Stallion-51 Flight Ops.
Manny worked with Jim Charlon Ford Dealership in Ridgecrest, Ca to sponsor him with the P-51 Wrap on his 2012 Mustang Shelby Cobra with a Stock 5.4L Supercharged V-8 with 550 HP. They suggested he work with "RAD Custom Graphics".
Manny Aranda served in the Navy for 20 years, flying in MH-53E Sea Dragon Helicopters (Airborne Mine Sweepers) and TH-57 Bell Jet Ranger Navy Trainer Helicopters. Total Flying Time 8 years as a Naval Aircrewman and as a Naval Aviation Maintenance Officer. "The height of my Naval Career was a back seat ride in an F-18 on my retirement day. I am currently a government worker here in Ridgecrest CA working at China Lake Naval Air Weapons Station. I work in Foreign Military Sales F-18 Hornets for the country of Finland.